Ceiling Cleaning Pictures
A picture is worth a thousand words. Ceiling cleaning pictures are no different. For those who need their ceilings cleaned or for those who may be interested in getting into the business here are some on-the-job scenes.
Polishing a steel hood is all part of the job.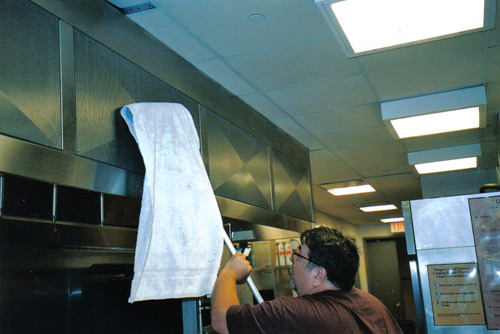 Always protect the clients property - cover the work area.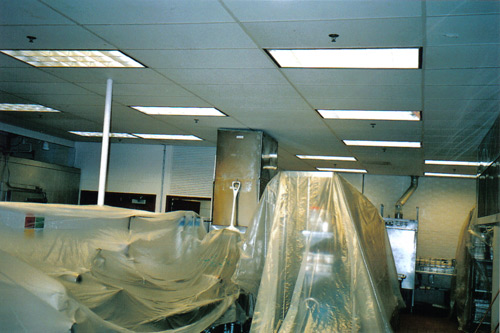 Cleaning the lights is as important as cleaning the ceiling itself.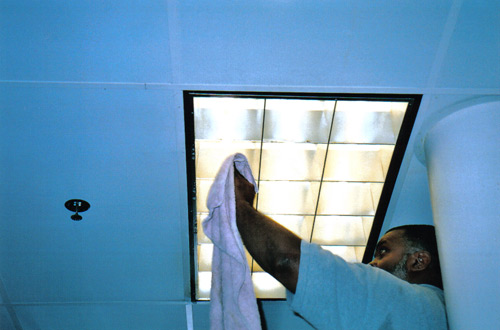 Cleaning the ceiling tiles and grid.